Ava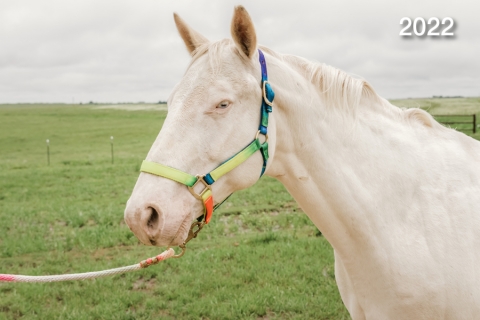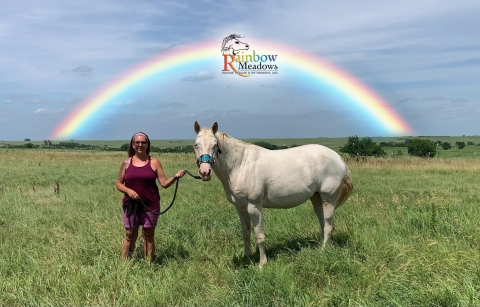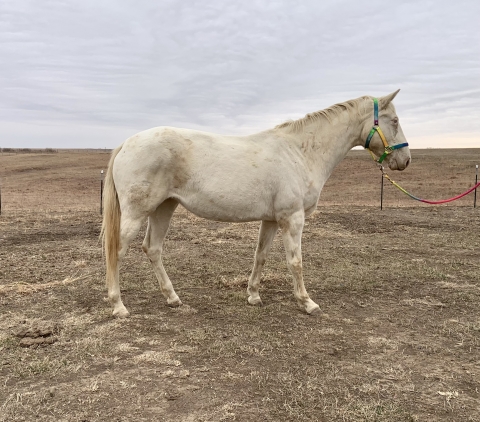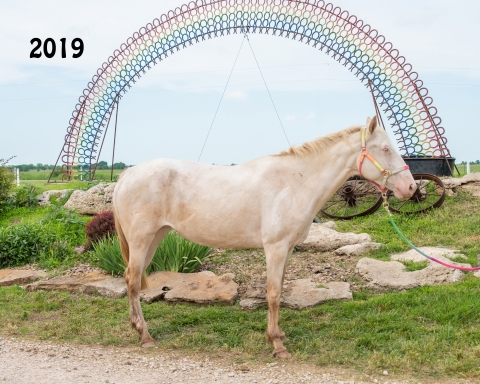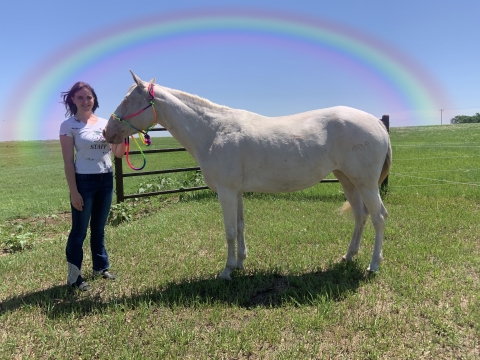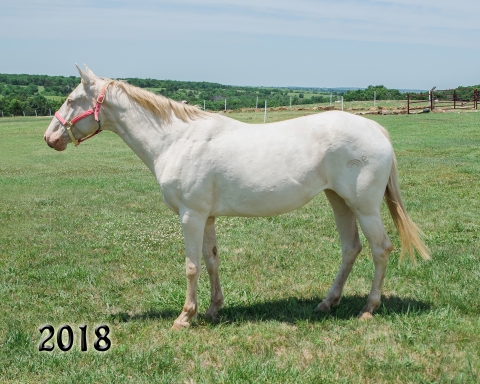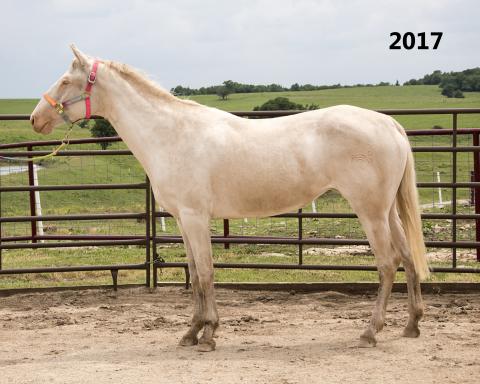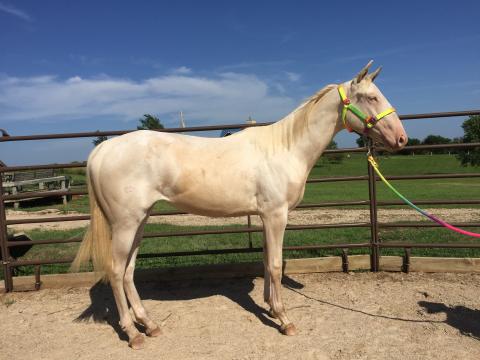 Administrative/Health & Wellness Fee: $500.00
Ava's dam, while pregnant with Ava, found herself in jeopardy and her future uncertain with her current owners at that time. Luckily, a kind soul stepped in and purchased the pregnant mare, providing her safe haven. Ava's arrival was unremarkable, and this lovely Cremello mare had a great start in life. However, she was born visually impaired, creating a need for some additional assistance from her owners. Even with that impairment, though, Ava has shown great confidence and ability to perform, having jumped a 5.5 foot tall panel as a yearling.
Ava was returned to Rainbow Meadows in late 2021 when she was found to be in jeopardy.
As a Cremello Appaloosa (with white Angel wings on her hips) will need to employ the use of a UV fly mask is necessary to prevent the development of cancer or other damage from sunlight.
Training
Ground Training Level:
Completed Ground Training
Saddle Training Level:
Participating in Light Trail Riding