Retirees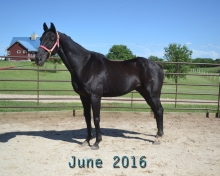 Retired by his loving owner, Apollo enjoys spending his golden years here at the ranch.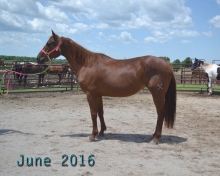 Meliah was one of nine horses seized in September 2014 in Coffey County, KS, due to extreme neglect. She and six others were placed into custodial care where they were immediately started on a rehabilitation program to counter the effects of malnutrition and neglect. The horses were signed over to Rainbow Meadows upon their previous owner's conviction of animal cruelty, allowing them to be made available to adoption. Meliah is nicely saddle trained, but would best be paired with an experienced rider who can help her gain confidence in people and in her surroundings.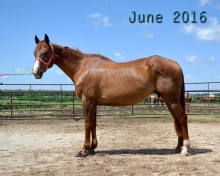 Purchased from a killer feed lot in Oklahoma while in foal, Penny's owner could not bear the thought of this beautiful mare and her unborn baby going to slaughter. She was taken home to be rehabilitated and to foal successfully. After foaling Penny enjoyed the good life and loved her home. However, her owner decided she needed to reduce the size of her herd and asked that Penny be admitted into the Retirement program at Rainbow Meadows where she can live out her life in peace.