Boomer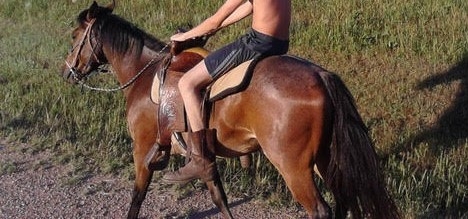 Administrative/Health & Wellness Fee: $750.00
Boomer, an 18 - 20 year old bay quarter horse mix gelding, is part of a 7-horse herd located in the Wichita, KS area.  Much beloved by their aging owners, their future welfare is paramount.  As a result, the owners have reached out to request that Rainbow Meadows assist with rehoming,
The horses will all remain with their owners in Wichita, so interested parties will need to make arrangements to meet Boomer at his home.  An Adoption Agreement, and all parameters associated with adoption from Rainbow Meadows, will be completed.  Interested parties are directed to the Rainbow Meadows FAQ page here on the website.  Then, if in agreement, please review the Adoption Agreement and Facility Inspection Guidelines on our How To Adopt page before completing an Adoption Application.
Boomer was adopted in 2007 as 'un-touched' from Habitat for Horses in TX. Boomer has 30 days of professional training from Petra Newman in 2012. He is FAST!
About
Personality:
5 Friendly and Cooperative
Training
Ground Training Level:
Completed Ground Training