Jilli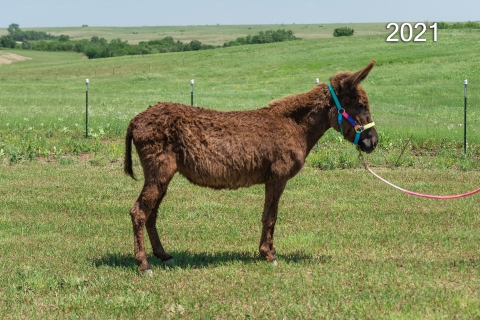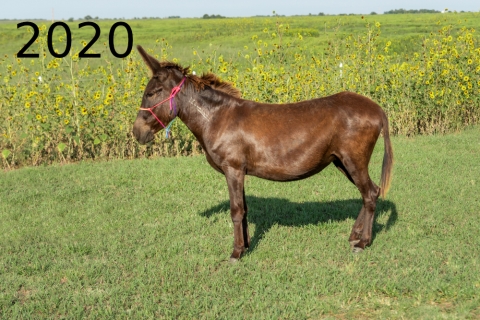 Administrative/Health & Wellness Fee: $500.00
Jilli was rounded up by the BLM in 2013. We don't know who adopted her, but we do know she was not provided with appropriate socialization as a "wild born" donkey.She was caught up in a legal seizure in Kingman County Kansas and became a resident of Rainbow Meadows once legal issues were resolved.Jilli was pregnant upon arrival in October 2019 and delivered her daughter, Jayci, in April 2020.
Training
Registering Organization:
Rainbow Meadows Equine Rescue and Retirement, Inc.