Midget (Companion Only-Blind)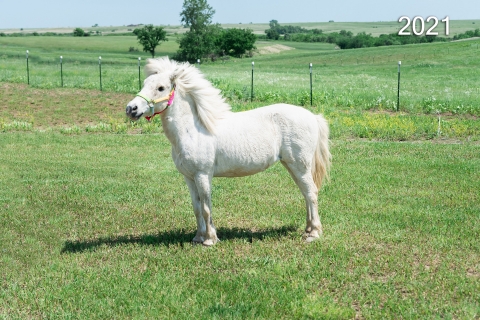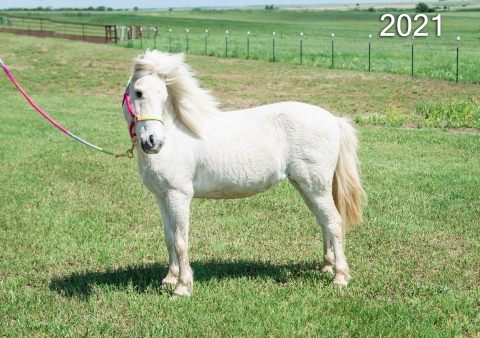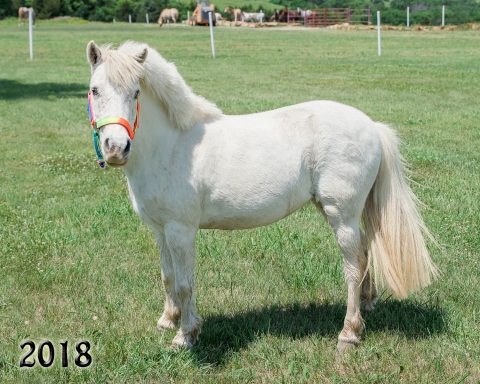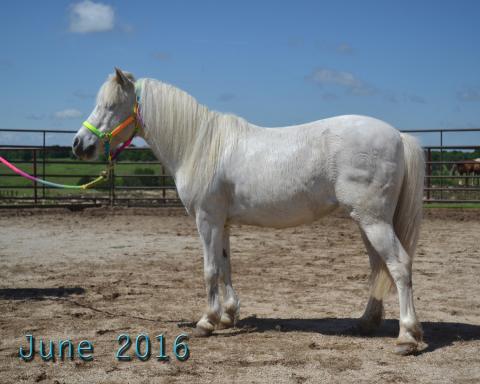 Administrative/Health & Wellness Fee: $500.00
Sold at a slaughter sale as an "old pony" it became apparent that she was blind. Her new owners did not want the responsibility of caring for what ended up being a 6 month old filly and asked that Rainbow Meadows step in. Midget has never known sight so is very confident. She would make a wonderful pasture pet in an environment safe for a blind horse.
Training
Registering Organization:
Rainbow Meadows Equine Rescue and Retirement, Inc.